Next cooking classes
Cooking Class #1   Sunday - August 07, 2022 1;00 - 3:00 p.m. - Multi-Purpose Room downstairs)
Cooking Class #2   Sunday - August 14, 2022 1;00 - 3:00 p.m. - Multi-Purpose Room downstairs)
Please let us know via email edcabil@sbcglobal.net if you will be in attendance at our next cooking class.  We need to know just how much food to purchase for the number of people attending.
The first Cooking Class was held on August 7th, and 14th 2018 and those who came had a great time eating great-tasting food and gaining further insight into Plant Based Healthy Eating!
Chef Garry masterfully prepared several delicious dishes.  His expertise and dedication to being a blessing to others make even the angels in heaven smile with approval.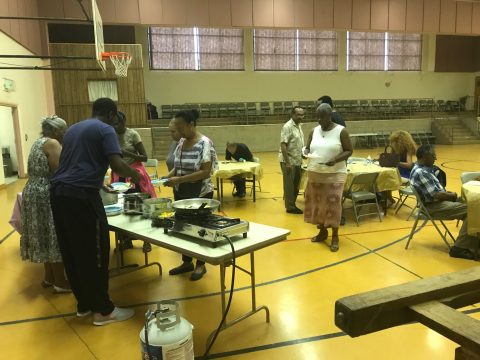 Second cooking class held on Tuesday, August 14, 2018, 6:30 p.m.